The Benefits of Unpaid Internships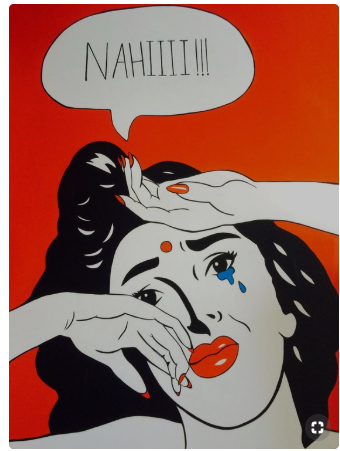 image source: (Hatecopy desi pop art)
For undergraduate students, college can be a tough, draining experience. Students are constantly struggling to balance between attending classes, completing assignments, keeping up with extra-curricular activities and the list continues.  Amidst all this, one must also focus on gaining real world experience through  unpaid  internships.
Some university students are lucky because their majors assist them to partake in opportunities that not only provide good experience but also pay well.  However, these are limited slots and are most often difficult to obtain. 
Nevertheless, there are numerous long-term benefits of  unpaid internships as well.  If you want to boost your confidence and increase your practical knowledge, you must understand that an unpaid internship might seem uninteresting to the eye, but has a lot of long-term benefits for improving future  prospects.
Here is why!
1.AN UNPAID INTERNSHIP IS A GOOD ADDITION TO YOUR RESUME
A good resume is one of the key requirements in obtaining a job. Without a strong resume and good references, it is difficult to land a good position.
This is where unpaid internships help an individual. It provides them with experience by teaching skills that are required for careers. It also provides an opportunity to connect with other professionals. By the time one graduates and starts searching for jobs, these skills are what will help them stand out among the rest of their peers.
2. ASSISTS IN FIGURING OUT WHAT PROFESSION A PERSON MAY WANT TO FOLLOW AFTER GRADUATION
Unpaid internships are one of the best ways to decide which profession we want to pursue. These opportunities provide students with the chance to work in the field of their choice before graduation. This allows them to see if it best fits what they aspire to do. Studies also supports this hypothesis. A recent survey by Southwestern University claims that at least 70% of enrolled students who participated in internships (both paid and unpaid), ended up much happier with their career choice after graduation.
3. AN OPPORTUNITY FOR CREATING NETWORK CONNECTIONS
One of the most important outcomes of an internship is the letter of recommendation that an individual receives at the end of their internship. A good recommendation provides a stepping stone towards obtaining a paid internship/job, in the future.
Moreover, a person has the opportunity of interacting with professionals from a variety of fields. These professionals can offer great advice on career choices,  help with other internships, jobs, scholarships or simply become a great mentor/friend.
4. BOOSTS CONFIDENCE  AND PROVIDES EXPOSURE 
An internship provides students a window to the professional world. Students can gauge what it really feels like to be working in real life. Working with senior managers and team member also hones a person's skills and boosts their confidence. For instance, research carried out by interns for the organisation that is utilised by the company is a great achievement and allows a student to believe in themselves
5. UNPAID INTERNSHIPS CAN LEAD TO PAID INTERNSHIPS OR FULL TIME JOB OFFERS
If a person performs well at their internship, their skills and hard work will not go unnoticed. In a growing business, a good internship, may lead to a paid internship, or a job offer. Internship opportunities work both ways.  Statistics indicate that it is expensive for a company to hire any individual – it costs time and money.  Hence, companies offer college graduates to intern with them to assess if the employee fits in their organisation. Employers prefer hiring interns rather than searching for candidates in the open market. 
Unpaid internships might seem unfair as companies receive a resource without offering compensation. However the reward for an internship is not just money. It is experience, contacts and exposure.
Hence, keep your eyes and ears open and apply for unpaid and paid internships during your college years. These provide you with the experience, profile and the networking facilities a person needs to boost forward their career.