Memes: The Pakistani Working Woman Edition
As a working woman in Pakistan you will inevitably be subjected to a barrage of comments about your chosen career or why you decided to pursue one at all. 
But don't worry you're not alone and if anyone does ask just refer them to the four helpful memes below.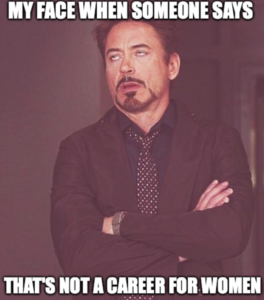 1. A fully qualified aerospace engineer you say?
Pakistani society spares no expense in assigning gender roles where ever they find an opportunity, careers are unfortunately no exception to this rule. Pilot? Journalist? "Beta, that's no career for a woman, log kya kahain gay?" Thanks to many inspirational women, though, we have broken the glass ceiling!
2. You want to do a PhD too? Isn't a BA degree enough?
 Be ambitious in everything you do! Your personal life and your career. Do not let anyone tell you otherwise. Be the best you can be.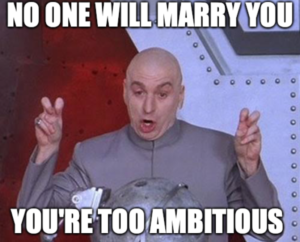 3. Can we just leave this one in 2018?
What use a woman could possibly have for working after marriage? After all it's simply inconceivable a woman could pursue a career and be happily married, right?  Wrong! Women have shown that they can  do both! That too successfully. (Obviously with the help of their amazing spouses).
4. Performer? I think you mean doctor
Finally you have support to pursue that legendary career! Only to have your entire future reduced to two options…medicine or engineering. Despite popular opinion there are many, many career options and if it's a choice that will stick with you for a while you might as well make sure you enjoy it. No one changed the world by hating what they were doing!