Inspiring Women signs MOU with FCC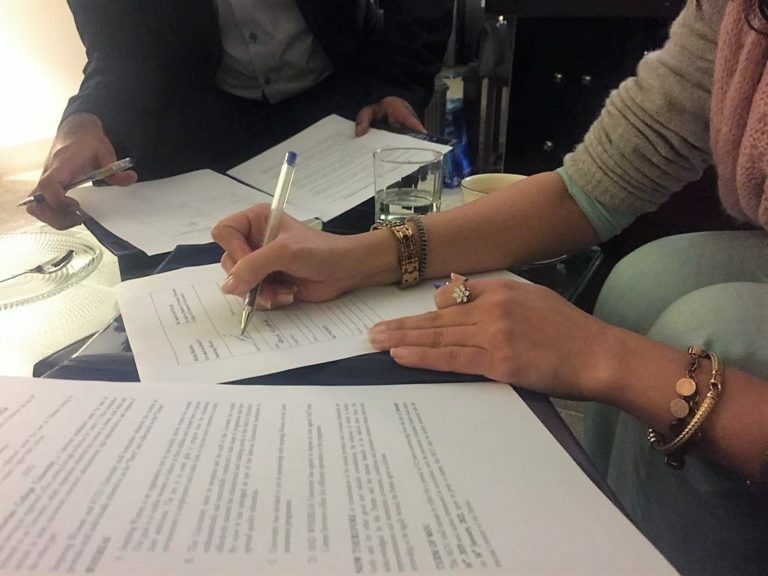 Inspiring Women – Pakistan and Forman Christian College (FCC) signed an MOU on 14th January 2019 in Lahore.
The purpose of the MOU is to collaborate in identifying, developing and supporting both parties' objectives. The MOU was signed in a simple ceremony at FCC in their Career Services office, by Founder Inspiring Women, Ms Abida Mukhtar, and Head of Career Services, Mr Ameek Asif, George. Director Operations Inspiring Women, Ms Azal Zahir, and Manager Internships FCC, Ms Sara Chughtai, signed as witnesses.
Inspiring Women looks forward to commencing its new endeavours in 2019 with support from FCC!