Reflections from IWP at One of the Largest Gender Equality Conferences of 2023: Women Deliver Conference

[Image: Left to right: Inspiring Women Pakistan Team with Women Deliver Conference Speakers at the Kigali Convention Center]
Participating in the 2023 Women Deliver Conference was a transformative event for Inspiring Women and a fantastic network-building experience. This July, more than 6,000 activists, journalists, and representatives from 170 countries came together in Kigali, Rwanda, with one focused mission: to advocate for girls and young women worldwide. As an organization committed to empowering Pakistani girls and women, we came away from this global gathering of leaders and activists with new connections, an expanded network, and a reinvigorated sense of purpose. Here are some of our reflections from this remarkable event and the key takeaways that are shaping our vision for the future of Inspiring Women.
Mentorship and Storytelling
The stories of young women leaders and their journeys to success left a profound impression on us. The importance of mentorship and the inclusion of the voices of young women describing their own lives and their own needs became crystal clear. Every woman's story is unique, powerful, and deserving of recognition. We were deeply moved by the diverse perspectives and experiences shared by attendees. 
In a discussion with Inspiring Women, Dr. Maliha Khan, the esteemed CEO of Women Deliver, said, "the power of storytelling is vitally important. We focus too often on technical solutions and depersonalize these issues, taking the emotion out of them. I think the storytelling puts the emotions and the vitality of what needs to be said back into it, and this gives us the the energy to continue forward." 
Dr. Maliha Khan: A Pakistani Woman Trailblazer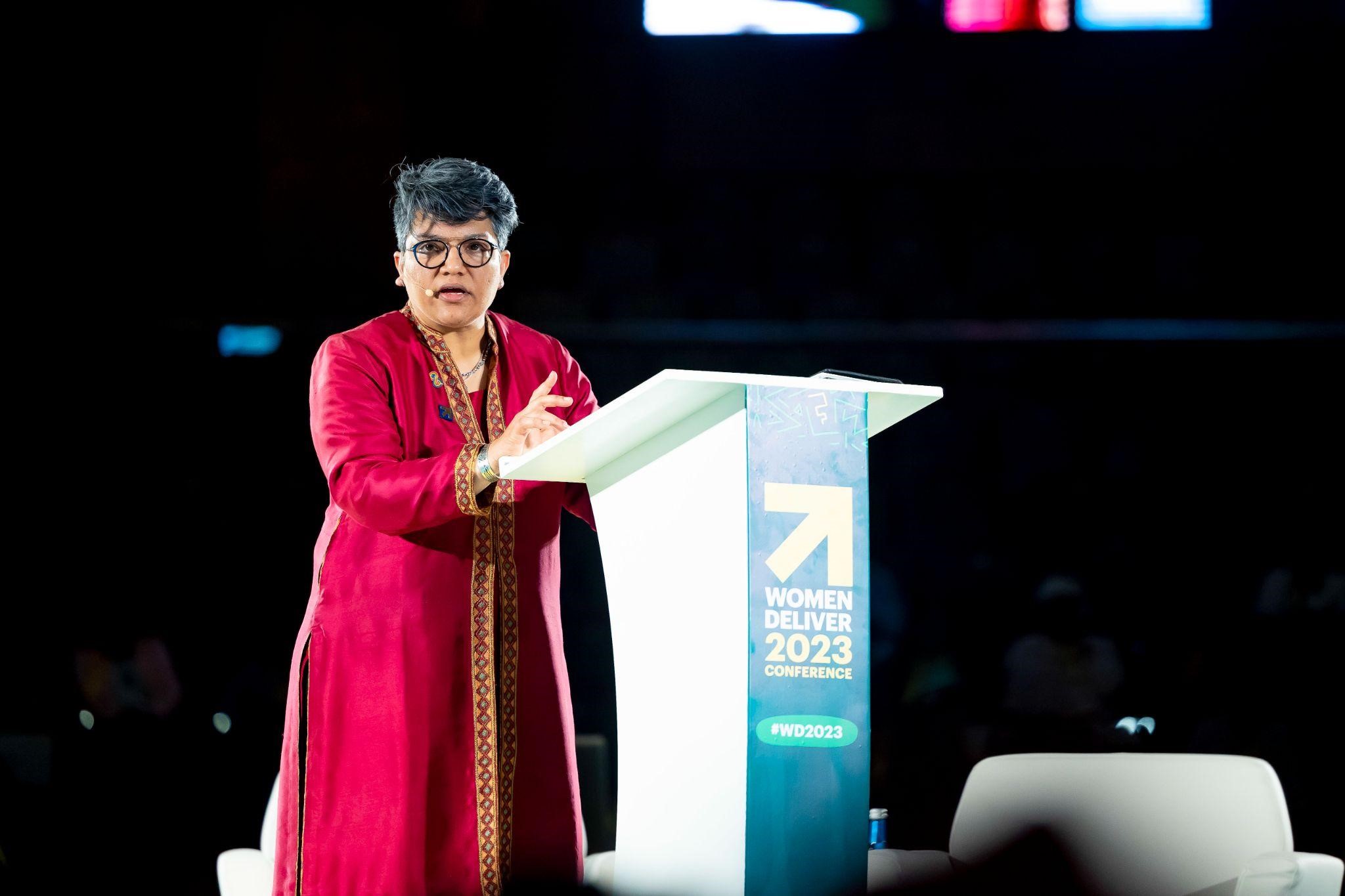 [Image: Dr. Maliha Khan speaking at the Women Deliver Conference 2023] Photo by Rwanda Government on Flickr
Among the extraordinary personalities at Women Deliver, Dr. Khan left a lasting impression. Her remarkable journey of leadership and expertise in gender equality began in her native country of Pakistan, and serves as a beacon of inspiration for organizations like ours. Notably, Dr. Khan's journey also included her tenure as the head of programs at the Malala Fund before assuming the position of CEO at Women Deliver, but before that, her early career focused on development projects in marginalized regions of her homeland. 
In an interview, Dr. Khan told Inspiring Women about her early work: 
"My parents were like most middle class Pakistanis, you know, all my family were either army or they were bureaucrats and they didn't understand the work I was doing. But I started my career working in the field and it was literally the field because I was going out into these villages and asking a bunch of questions and thousands of women gave up the time and effort and told me about their lives. By hearing their stories, I gained insight into their lives, insights into what drives them, what obstacles and barriers they face, and it has always been very clear to me that we have to get very realistic about what women are able to do considering their lives are like, and how long really it takes to transform those lives. I was able to gain those insights and that is 30 years later still what motivates me, how incredibly vital it is to understand those stories and really understand how to make change happen."
The Power of Networking and Collaboration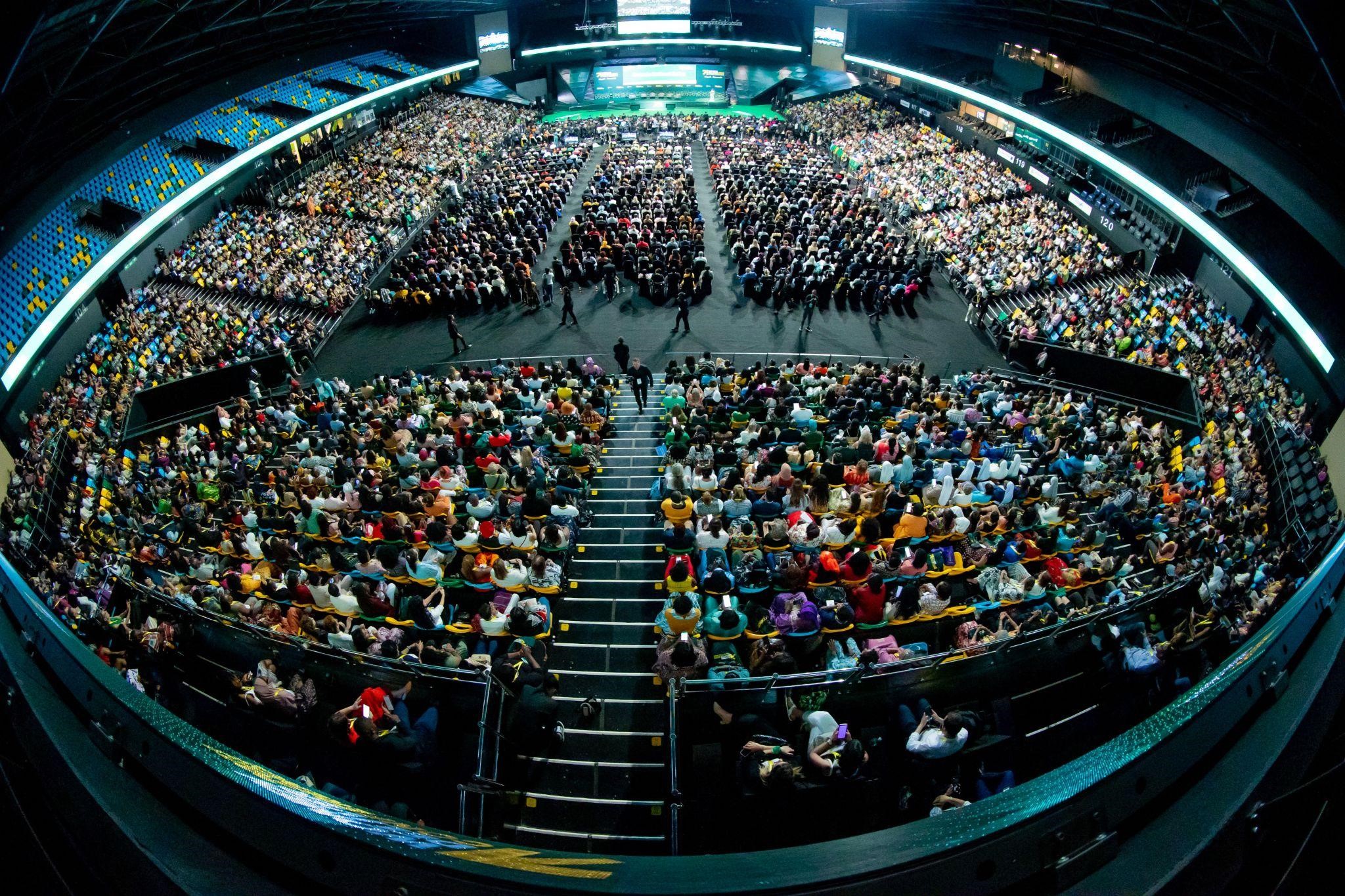 [Image: The Women Deliver Opening Ceremony] Photo by Rwanda Government on Flickr
One of the most striking aspects of the Women Deliver Conference was the sense of unity and collaboration among diverse stakeholders, all the way from world leaders like Dr. Khan to smaller organizations like Inspiring Women. In the company of government representatives, NGOs, academics, and passionate activists, we witnessed the true power of collective efforts in advancing gender equality. The conference served as a powerful reminder that sustainable change can only be achieved when we work hand in hand with others. 
Inspired by these collaborations, we have forged meaningful connections with like-minded organizations from across the globe. Together we will work to build a network of safe and inclusive spaces for young women in Pakistan. By encouraging our young women to understand their own stories, skills, and capabilities, we will empower you to embrace your individuality and realize your potential.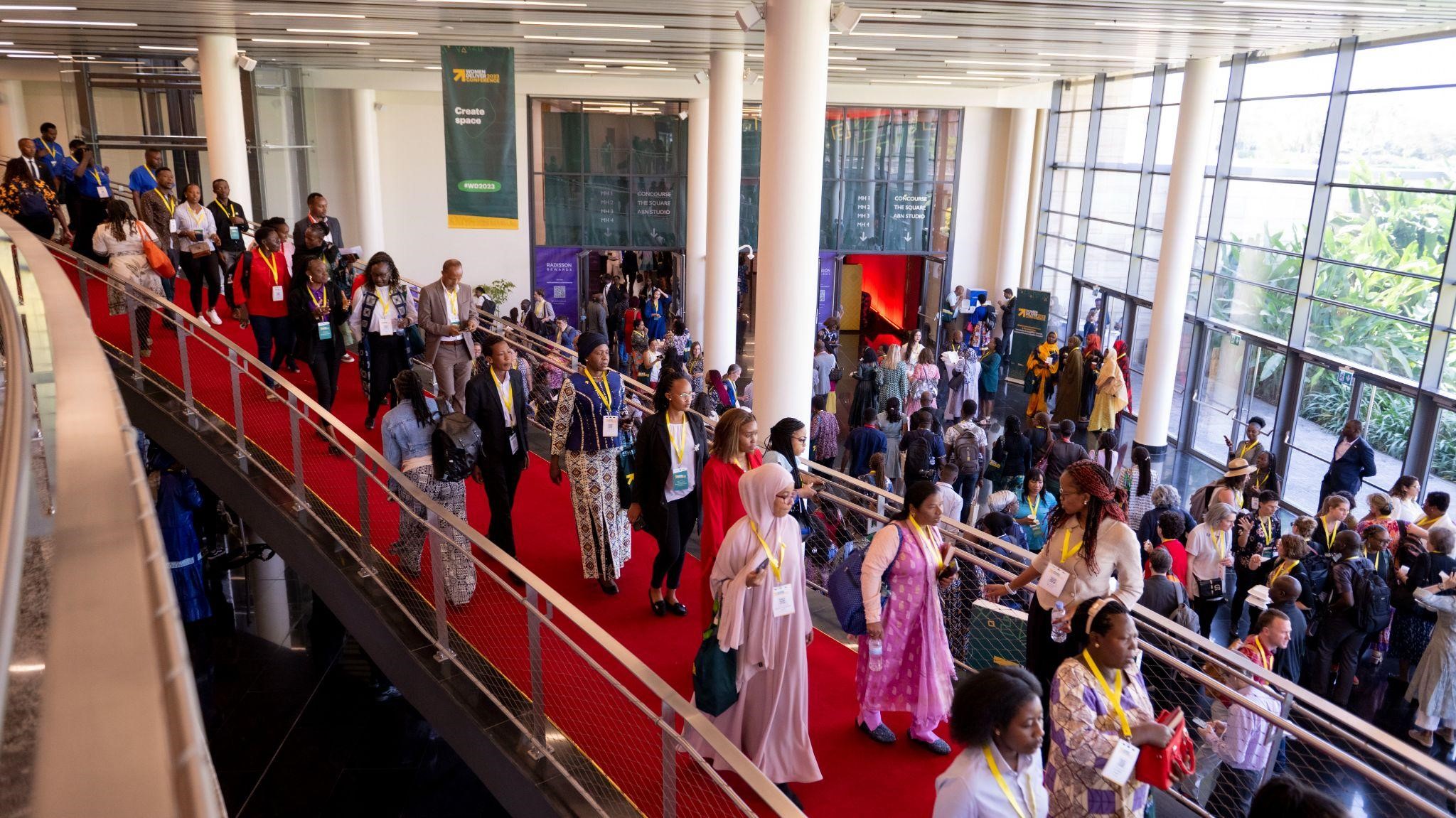 [Image: Women Deliver delegates in the atrium of the Kigali Convention Center] Photo by Rwanda Government on Flickr
Coming away with these new connections and insights, we have strengthened our resolve to connect young women with female-led businesses and projects. The insights we gained reinforced our belief that fostering a nurturing environment for personal and professional growth is pivotal in empowering the next generation of trailblazers. We at Inspiring Women return from the Women Deliver Conference more committed than ever to sparking a ripple effect of positive change throughout our society by empowering young Pakistani women.
The writer is an IWP 2023 summer intern, student activist, and the founding editor of  Your Stories Literary Magazine