The Importance of Pursuing your Passions and Ambitions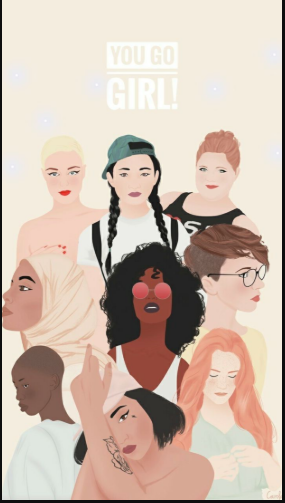 Whether you are considering starting your own business, applying for your first job or changing career paths, it is important that passion is factored into the equation. While characteristics such as strong values, talent, ambition, intellect, discipline, persistence, and luck all contribute to business and career success, following your passion can often make the biggest difference of all.
1.YOU ARE MORE PASSIONATE ABOUT THE WORK YOU LOVE:
Working in a career which is not of your interest or passion will eventually deplete your motivation and strength to even complete tasks, which will result in you eventually quitting your job regardless of whether you detest it or not. Which is why it is necessary you enjoy the work that you do, in that way you'll never have to work a day in your life.
2.WORKING FOR MONEY IS NOT ENOUGH MOTIVATION TO KEEP YOU IN YOUR JOB:
Working from Monday to Friday at a nine to five job doing something you detest is not the ideal way to spend your youth, and will not allow you to live your life to the fullest. Many people who have chosen careers they did not love will say that the one thing they regretted the most was not chasing after their dream job. You only live once, so don't waste it doing something you hate.
3. WORK WILL NOT FEEL LIKE ITS FORCED UPON YOU:
Once you start valuing your job over your mental health or passion, you will fall into an endless cycle of misery. Work is no longer a career but a taxing nuisance on your mind and body. You will develop a mindset that you hate your job which will soon make even the simplest tasks quite tedious and difficult to accomplish.
4. YOU CAN RELATE MORE TO YOUR WORK AND COME UP WITH BETTER IDEAS:
When you're working at the job you don't like, it doesn't spark your creative interest or encourage you to take interest in the process as the work is draining and dull. But working in a career of your interest is different because you are able to look past the awful days, and remain energetic because your career taps into your creative process, making you excited and more observant about the processes in completing a task.
5. NO OBSTACLE WILL STAND IN YOUR WAY OF ACHIEVING SUCCESS:
Once you have found the career field you are passionate about, you will feel unstoppable and nothing will stand in your way of achieving greatness. Your passion and creativity will ignite your work and guide you past road blocks your previous job could have had which made you want to quit in the first place.